"Andrew was a great and collaborative colleague to work with.
He is a dedicated and creative individual and is an experienced and successful team and talent manager.
I highly recommend him.
During my time working Andrew he displayed excellent Music and Talent spotting skills and was instrumental in the early radio careers of many successful personalities like Ricky Gervais, Russell Brand, Karl Pilkington, Zane Lowe and many more.
I would love to work with Andrew again at some point he is a pleasure and a huge asset to have on your time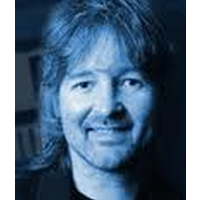 Phil Dowse – CEO, PHIL DOWSE MEDIA
"I thought I'd met all the great radio people in Australia. Clearly not……….Andrew Phillips is a unique guy with a very unique set of skills.
We first met a couple of years ago at the World Wide Radio Summit in LA. Andrew was hosting many of the sessions rubbing shoulders with the world's biggest radio and media talent.
After I got past the shock of hearing another Aussie accent……..I was amazed by this guy. Uniquely entertaining. Just has the ability to bring a room to life…………..and is it any wonder given his background? Programming, announcing, producing….and the finder of great talent. He has quite a reputation in the UK, …..
Andrew was ABC Group Programmer based in Darwin , Australia. I personally would love to work more with Andrew.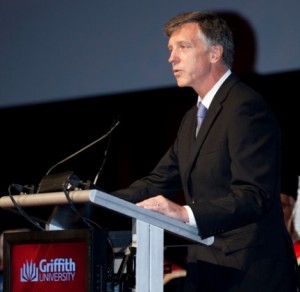 Mark Bowling – Queensland Director, Australian Broadcasting Corporation
Andrew Phillips is one of those rare managers you meet who can lead a team because of his enthusiasm and creativity and also because of his experience and strategic skills in his chosen field.
I had the pleasure of working with Andrew in a competitive media environment when he was a content manager for Local Radio in Australia's Northern Territory, a region about five times the area of the U.K. and with a very diverse audience. My position was Northern Territory Director and leader of a management team, which included Andrew. He was always a creative contributor to our overall strategy and was particularly successful in developing ideas to promote our corporate brand to build audience share. (I might also add that Andrew was also conscious of our tight budget restrictions and was able to adjust his ideas and strategies to match!)
I observed Andrew's performance with his team of broadcasters, producers and technicians and I can say that Andrew had the ability to enthuse his team members, allowing each member to work to their strengths, and yet he also demonstrated that he could manage responsibly and fairly.
Andrew's success could be measured after about six months in this job. He had developed a tight, resourceful and dedicated team. The radio station programming was interesting and entertaining, creating breaking stories and media buzz. And he was winning audience market share. As a director I could not ask for a stronger result.
On a personal level, Andrew has a lot to offer fellow managers. He has a wealth of experience in music, talent development and strategic management. He is high on emotional intelligence and understands how team work best. He is a great "ideas man" who is always willing to share his experience and thoughts.
Please call me at any time if you require any further insights.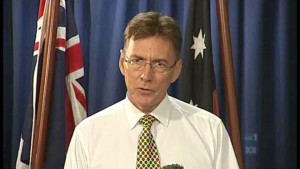 Terry Mills – Former Chief Minister NT
"Andrew Phillips provided cutting edge support for me and my team. As head of government his advice and innovative communications solutions provided me with the quality of profile and accuracy of market penetration that was truly extraordinary. All I can say is that Andrew would be a highly valued asset to any organisation that has a message and wants that message communicated most effectively.
More references available on request